[Medical Tattoo]Doctor and Tattooist Jo Myung-shin's TV Appearance on ''You Quiz"
Doctor and Tattooist Jo Myung-shin appeared as a guest on a TV program called ''You Doctor", where he volunteered to give free tattoo treatment to old people suffering from Dementia.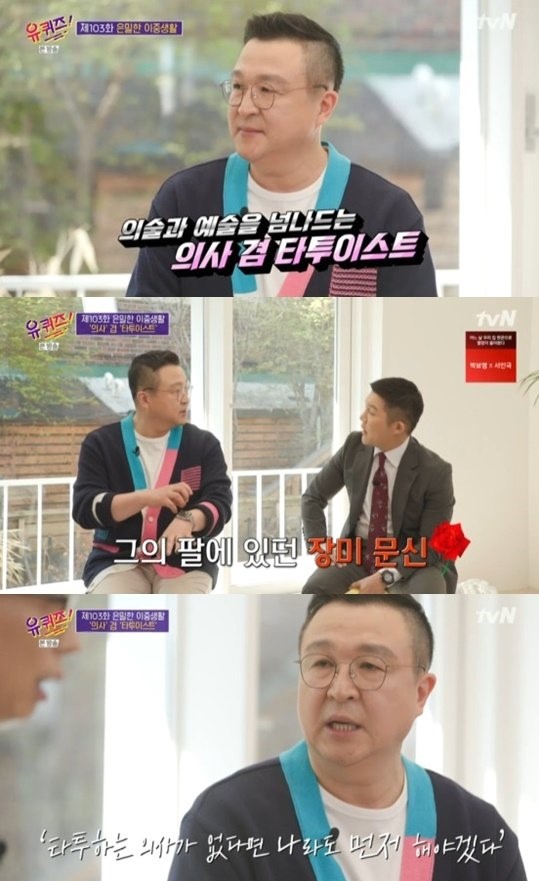 In the tvN entertainment program 'You Quiz on the Block' ('You Quiz'), which was broadcast on the afternoon of the 21st as a special feature of 'Secret Double Life', Dr. Cho Myung-shin, revealed the reason why he volunteered to give free tattoo treatment for old people suffering from dementia was to prevent disappearance.
Dr. Cho started his medical career in 1988 and started working as a tattooist as well in 1999. Dr. Cho said, "As a plastic surgeon, I removed a lot of tattoos."He learned how to tattoo because he saw a rose in tattoo in 1999 and thought it was a waste to erase it at first. In addition, he added, "If tattooing is a medical practice, a doctor has to do it, but there was no doctor so I thought I should do it.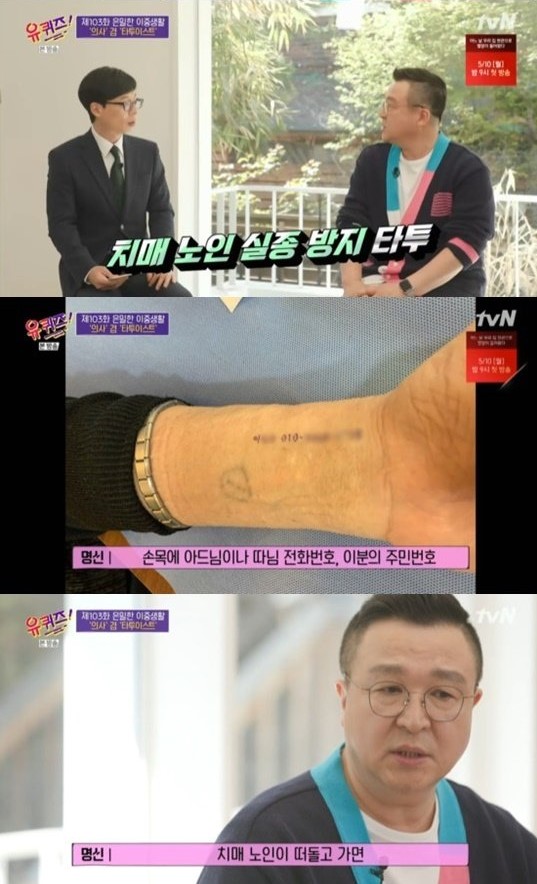 Dr. Cho is doing a free service to provide tattoos for firefighters and the elderly with dementia. He said, "There are ways to do necklaces and bracelets, but they can come off or get thrown away". Dr. Cho said, "I always think that I received more than my efforts and abilities. I started to do it for free because I thought there was no way to return this to society."
On this day, Dr. Cho said, "Tattoos are different from double eyelids. Double eyelids are stereotyped, but the drawings have Brightness, composition, and depending on areas it is differentiated, so it's difficult."
" In the early stages when I drawed a tiger, it looked like a cat. I knew that I had no skills so I didn't receive money" Instead, he went to the United States and studied at the Tattoo School in Detroit.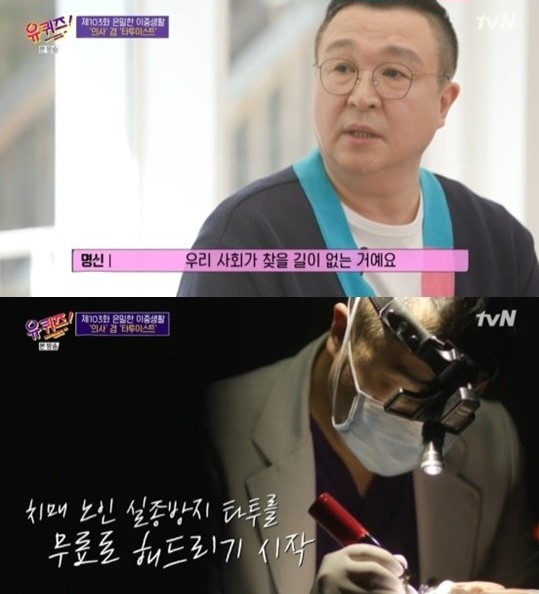 Dr. Cho said that plastic surgery cannot completely remove the scars, and introduced a tattoo treatment to cover skin-colored tattoos for bakers who have lost their confidence due to vitiligo, burn scars, and car accident scars. He continued, "If you see other people's wounds, please don't look at them. Excessive attention to the body is a real wound for those with wounds."
tvN program 'You Quiz on the Block' is a program broadcasted every Wednesday at 8:40 pm with Jae-seok Yoo & Se-ho.
Do you have questions? Contact us here.