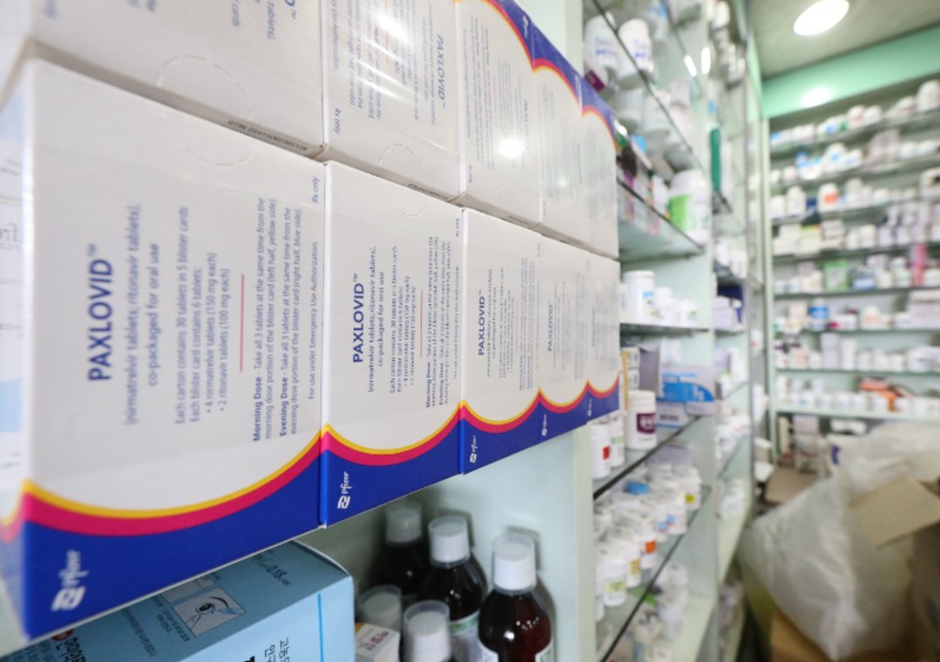 Paxlovid on display at pharmacies

Self-home treatment for COVID-19 confirmed patients is now underway. Confirmed patients can be prescribed oral COVID-19 treatments only for the subjects. The oral treatment approved in Korea for COVID-19 treatment is Pfizer's "Paxlovid."
"Paxlovid" is a treatment that can be administered to those with mild conditions and have a high risk of developing severe symptoms within 5 days of the onset of symptoms.
There are 28 contraindicated drugs including amiodarone (arrhythmia), ergotamine (microbrain), triazolam (insomnia), and piroxicam (rheumatoid arthritis). Therefore, in order to take Paxlovid, you must stop taking any contraindications or prescribed alternative drugs.
There are also some precautions to be mindful of when taking it. Regardless of whether you eat or not, you should swallow a total of three pink pills and one white pill at the same time.
There is also "Molnupiravir" as a treatment for COVID-19. However, it has not been approved by the Ministry of Food and Drug Safety (MFDS) in Korea. The European Medicines Agency also made the same decision as the MFDS. Paxloids were approved for use, but Molnupiravir was not approved.
However, both the U.S. and U.K. approved patients aged 18 or older, less than five days after symptoms appeared. Japan has also approved the use.
One more thing to note is that the use with pregnant women should be restricted or carefully used, and if they are in childbearing age, they should avoid becoming pregnant by maintaining contraception for at least three months after taking it.