What is Liposuction?
Liposuction is a surgical procedure that uses a suction technique to remove fat from specific areas of the body, such as the abdomen, hips, thighs, buttocks, arms or neck.
First, People usually assume that doing liposuction will result in a drastic weight loss. However, the purpose of liposuction is to reveal and reshape your natural body to make it more beautiful by reducing the fat in that area. So, even though a bulk of fat is removed, the effects are more on balancing your proportions than a drastic weight loss.
Also, the result of liposuction is not immediate.
You can notice the reduction about 2 weeks after the surgery. Right after the surgery, you will develop swelling for at least 2 weeks so if you have an important event to attend, it is always a good idea to undergo the surgery at least a month before.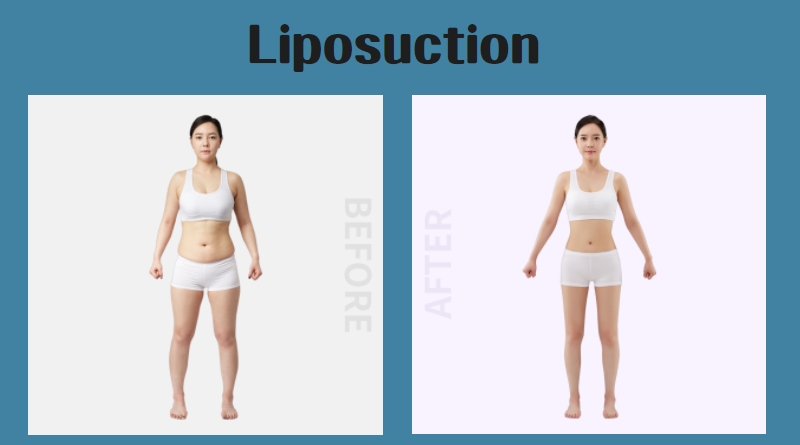 Again, the most asked question is, does liposuction leave dark scars?
Liposuction is in fact a surgical procedure and needs incisions so, there will be scar or two after the surgery. However, the scar fades within 6 months to 2 years and will be hard to even find a trace after it heals. Thus, it is really important to find a specialist who makes small incisions and cares about the results.
But don't worry, Korea has one of the best and advanced, yet inexpensive plastic surgery clinics that attract the majority of foreigners in Korea and you can find the right plastic surgeon for you.
Liposuction could be quite a big surgery and people get scared easily, but it is better than getting stressed and not being confident all the time about your weight gain or having health issues due to your weight. When we are not confident about our body, we always feel burdened to meet people and are often sad when clothes don't fit well.
Of course even if you do liposuction, it still requires a low-calorie diet to maintain an appropriate weight and body line with regular exercise. However, getting a liposuction in Korea could be a good way to reach your goal quicker, enjoy your life and be happy.
Do you have questions? Leave a comment below or contact us here.